The picturesque island to the south of Hobart is a must-do for visitors to Tasmania. Renting a car allows visitors the opportunity to explore the island at your own pace.
If you plan to rent a car for your trip, make sure you chose a car rental company that allows their cars on Bruny Island – some don't, which can make things tricky if you need assistance whilst you are there.
Drive Car Hire permits our cars to travel to Bruny Island without any additional restrictions and you won't need to sign any additional waivers.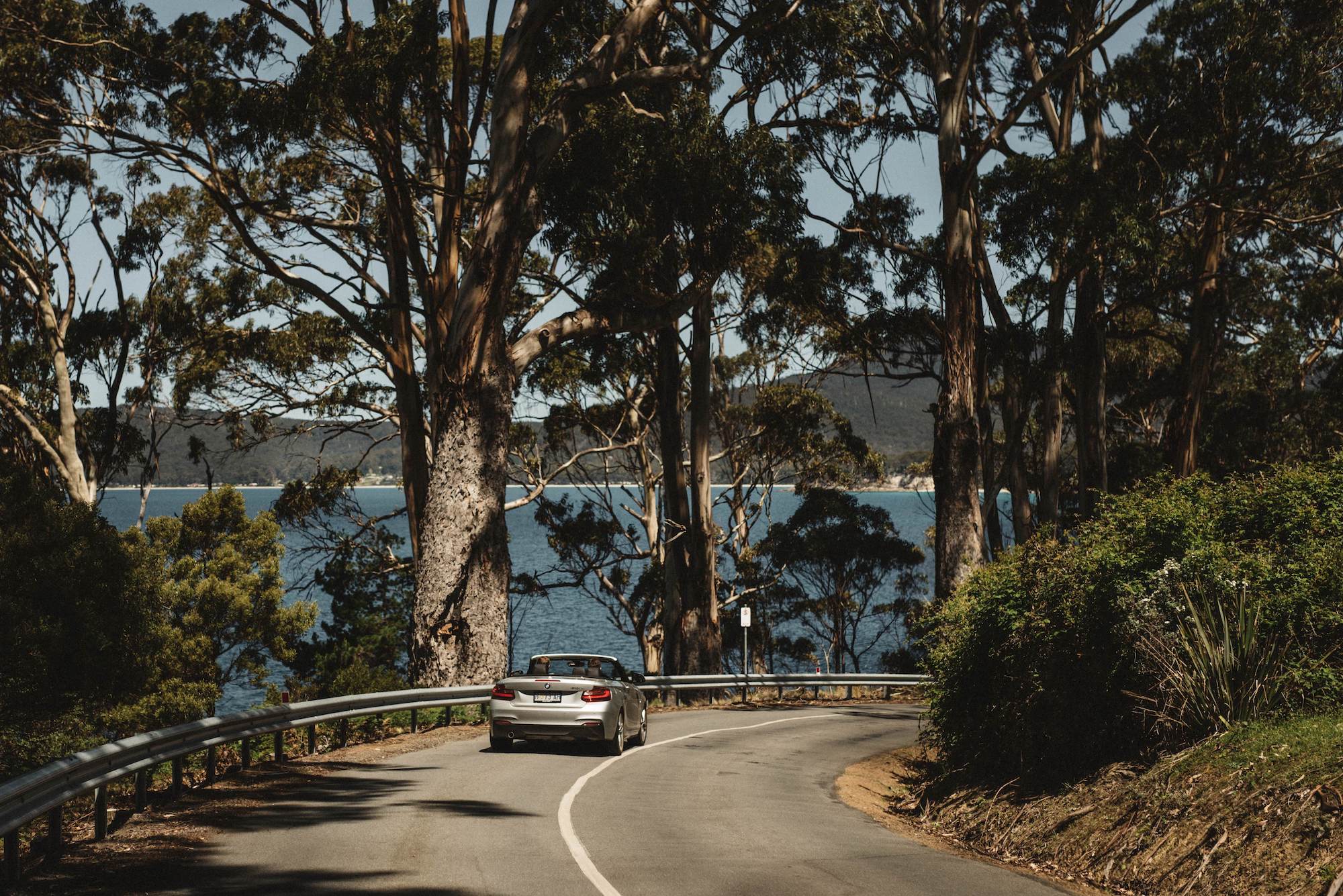 How to get to Bruny Island
Bruny Island is reached by ferry. The ferry departs from Kettering, a 30 minute drive south of Hobart and the journey across the D'Entrecasteaux Channel takes 20 minutes.
You can find details about the Sealink Ferry, including timetable and prices, here.
There is no public transport on the island, so unless you are joining an organised tour, the best way to explore Bruny Island is by car.
A Taste of More Bruny Adventures
Imagine this: a Fly & Drive escapade that paints a smile on your face like sunshine. We've partnered with the folks at Tasmanian Air Tours to create a unique combo of high-flying helicopter excitement and leisurely exploration in your rented ride. See Bruny Island and its surroundings like a true adventurer! Got your curiosity piqued? Give us a shout to take your adventures to new heights.
Taking a Tesla to Bruny Island
Attention, Tesla fans! If your home base is the lovely city of Hobart, a day trip to Bruny Island won't drain your electric spirits. Our trusty Long Range Tesla Model 3s have you covered for the 85-kilometer journey from Hobart to the island's southern tip. Got plans for scenic detours or unexpected side quests? No problem, your charge can handle it!
And just in case you're in need of some extra energy, you'll find a convenient DC fast charger waiting for you at Hotel Bruny.
Useful resources for planning your trip to Bruny Island